To make your affiliate succeed in the long term, you must make the most of all the tools available to you to build and grow your audience. Video content is still one of the most powerful ways to increase your reach and promote your brand, even if your brand is in its infancy. Here are 5 basic strategies you can apply to grow your audience.
Shoot and share short videos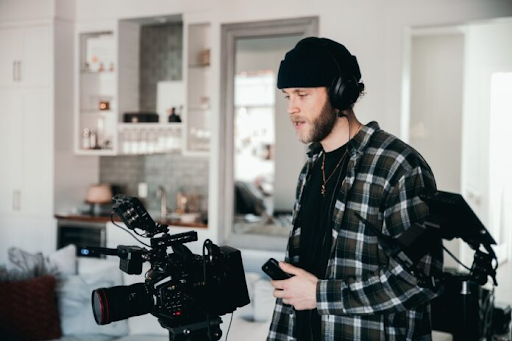 Every time social networks announce and launch new features, they give more benefits to fresh content, as they want to popularize their functionality and draw attention to it. For example, Instagram, which recently launched the Reels short video feature, really does give short videos created with this feature more reach.
Likewise, Tik Tok is growing rapidly, and content creators on this social network can get thousands of views quite easily. So, if you want to use videos, you need to consider making shorter videos that can be uploaded to these channels.
Make behind-the-scenes videos
Commercials are of course useful and really help promote your brand or product on social media. But let's agree - on some, even very interesting, but commercials, you won't go far. It is important to diversify the video content and a non-standard approach will be an excellent solution. Show your audience a little behind-the-scenes of the life and work of an affiliate. Take your viewer on your journey, show a newbie affiliate marketing how content is created step-by-step. You run the risk of suddenly discovering that the audience is really interested and the videos are really effective for promoting the page.
Create a webinar series
Have you ever thought in your life that you could share your knowledge with people, for example, through webinars? Of course, you can be an inexperienced affiliate, but you can have quite a lot of experience in another area. There are people willing to use any knowledge, the main thing is to start creating and uploading interesting educational video content. A well-written webinar with truly useful information can become as popular as short videos like Reels. Tip: do not forget to design your webinar, starting with the introduction, and ending with the summary; add subtitles.
Collaborate with major video bloggers
Have you tried to shoot cool content by yourself, but it's not getting popular and not helping to attract the traffic you want? It's time to think about expanding your reach with useful collaborations. These can be other influencers from the world of affiliate marketing or the affiliates with whom you work. By joining forces to create and promote engaging video content, you can dramatically increase your chances of audience growth and reach.
Promote your videos to the right channels
If you are just getting started in affiliate marketing, you should make sure that you choose the right channels to promote your videos. If you are creating videos directly to attract customers in the B2C segment and grow your audience, YouTube, Instagram and Facebook are useful for you. For collaborating with companies and brands in the B2B segment, you're better off creating and promoting your content on LinkedIn. In addition, it is desirable to optimize each video specifically for the placement channel. For example, if you are using Instagram, consider uploading a new video to IGTV.
Use video content
Instead of a closing speech, we want to urge you - do not be lazy to create and use video content. If you are still not using video for your promotion on various platforms, it's time to start doing it. Create engaging, relevant content, drive more organic traffic, and boost your affiliate marketing income. And don't forget to make sure you follow all of our tips!
Want to get ahead in affiliate marketing? Converting Team are here to help. We can help you create and manage your ad networks to maximize your conversions. Click here for more information and to join our growing network of worldwide affiliates.