The world is full of people looking to make money while still working from home. Thanks to low start-up costs and high return on investment (ROI), affiliate marketing has become one of the most attractive sources of income in 2021. However, success depends on finding profitable niches. Here's our guide to doing just that! 
It is worth noting that there is an unspoken list of time-tested niches in which experienced affiliates make the most money year after year. However, it is also important to keep track of new trends and understand what consumers want. The key to the success is the art of subtly grasping audience desires and satisfying their demands.
In this article, we have compiled both time-tested niches and new areas for investment. Each niche offers opportunities and challenges for you to conquer in order to maximise your profits. 
Here are the niches where partners should invest and the areas to pursue in 2021.
Technology and Entertainment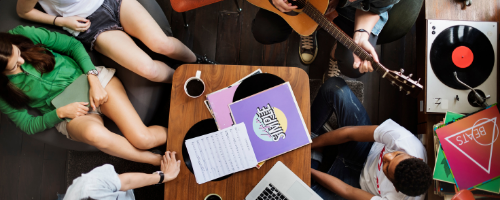 The software development market expects a profit of approximately $580 million in 2021. The pandemic has prompted many to start working remotely, and software development is ideally positioned.
The entertainment market has sagged under the pressure of the global recession during the pandemic by $2 trillion. However, experts are already seeing strong growth, predicting that online entertainment revenues will reach $2.4 trillion by 2024, making it a great time to jump on the lucrative investment bandwagon!
The technology and entertainment marketplace encompasses gambling, mobile applications, e-commerce development and the software to help people work from anywhere in the world.
Covid has had some negative impacts on the technology niche as well. Already, we are seeing employees who have been transferred to telecommuting during the pandemic refusing to return to work in offices. The production of physical products has also decreased significantly, however, it is quickly being replaced by more and more digital solutions aimed at improving people's lives post-pandemic.
You may have already encountered the problems that come with working from home. For example, effective home office organisation, tools to monitor tasks, tools to communicate with your team. These are all problems that find their solutions in marketable products and services. It also opens up the market to online training and online events, focused on producing relevant content to a new global audience.
Lifestyle and Healthy Living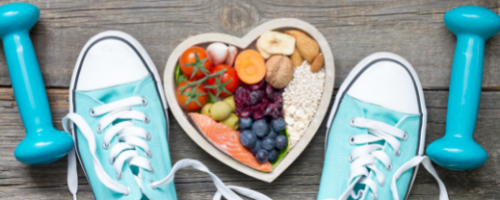 Covid-19 has changed the world forever. Before March 2020, most people just wanted to be happy, but now there is a growing demand for healthcare and beauty. 
Lifestyle and Wellness is a worldwide trend that has gained unprecedented momentum on social media. As of 2019, experts have estimated the market to be worth $4 trillion. The optimistic outlook is that spending in this segment could exceed $6 trillion by 2025, as people are willing to spend more money on their health and wellness.
The Health and Wellness vertical encompasses Health and beauty products, dietary and sports supplements, skin rejuvenation products, online workouts with personal trainers, and tools for improving your overall quality of life.
To enter the lifestyle and lifestyle niche, you should start tracking popular trends now:
●     Prepare the basis for creating useful and promotional content.
●     Choose a few narrow areas in which you are willing to work.
●     Find the experts in them and start following them on social media.
It is also important to understand how gender and age influence consumer behaviour after a pandemic. Some evidence suggests that women are more concerned about staying healthy and prolonging their lives, and are more determined to do so. 
The more you know about the gender, age and preferences of your target audience, the more effectively you will enter your chosen niche and the faster you will start generating revenue.
Pet Care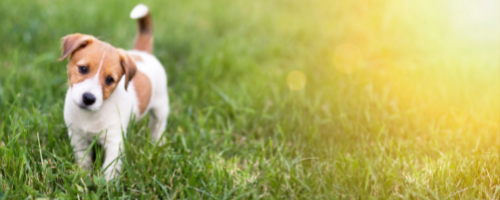 Lockdowns meant more people spent time at home with their pets and this caused a shift in sentiment. Around the world, people began to show more concern for their pets and more people adopted animals from shelters.
One-third of Americans have increased their spending on pet care, and another third have shown intentions of taking a pet into their family.
In the US alone, people spend around $100 billion on pet care products, with experts predicting a 9% increase in revenue already in 2021.
According to market research, consumers pay attention to the following parameters when buying pet products:
●     Easy and straightforward selection and purchase of goods.
●     Full informational support - detailed instructions on websites, clear ways of application and tips, and customer testimonials.
●     Demonstrating quality, benefits and positive sales statistics.
●     Comparison tools that allow customers to compare different products without having to leave your resource.
●     A caring attitude and appreciation for animals - create an atmosphere of love and care for animals within your resource. You can try adding funny and cute videos and posting pictures of customers and subscribers. Just be careful where you source your material as there are unfortunately many people who are willing to abuse animals to get the videos they want. 
●     Encouraging people to buy discount cards and coupons and holding a variety of fundraisers and raffles.
Take a look at the emerging pet care market, see what pet products are already in demand, and keep track of manufacturers.
Financial Technology (FinTech)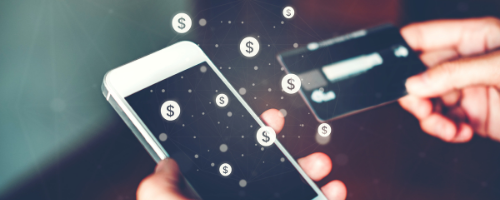 Traditional banking systems are gradually becoming obsolete and people need new tools to manage their personal finances, so the fintech sector is still relevant. The promising niche for affiliate investment is growing at an average of 20% per year. Experts predict that by 2025, investments in the financial sector will be worth $300 billion.
The financial technology sector includes all e-commerce tools, payment systems, cryptocurrencies, systems to improve the security of storage and money, banking innovations, investment platforms, and so on.
Already, fintech companies are actively using affiliate marketing to market their products in various countries. Many of them are willing to make huge investments in affiliate marketing, which will be beneficial as early as 2021.
Here are some important things to consider when entering the fintech sector:
●     People are very picky about the means of managing their personal finances
●     It's helpful for you to research and understand a bit about capital creation, economics and finance. 
●     It's very important to choose a reliable affiliate network that will provide you with exciting and secure offers.
While consumers are testing innovative technologies to manage and grow their capital, you can increase your conversions and your profits.
The Bottom Line
It is already important for content creators to decide now which areas to develop and begin to uncover what will be relevant in the near future. Affiliate marketing focuses on developing popular niches as well as actively exploring new ones.
Those who start creating and promoting relevant offers and content in trending areas will be at the top in a few years' time. Therefore, here's a quick recap of the emerging trends and where we think you should start exploring to be ahead of the curve: 
●     Technology and Entertainment - mobile apps, gambling;
●     Lifestyle and Healthy Living - products to maintain beauty and health and increase well-being
●     Pet Care - a new format of pet products that help owners show their pets all the care and love they need.
●     Fintech - the financial technology sector (cryptocurrencies, payment systems).
Start now and reap the rewards tomorrow!