In this guide we will tell you everything you need to know to start running casino offers. We'll discuss the different types of casino offers and how they work, plus the best traffic sources to use.
Casino is one of the largest verticals, if not the largest and it's easy to see why. With the opportunity to cash in on and earn continual income from people you bring to casinos, if you get it right, it can make for some seriously lucrative opportunities. That being said, it isn't for the faint-hearted and is only recommended if you have a good knowledge of affiliate marketing.
What are Casino Offers?
Casino offers come in all shapes and sizes and they cover every type of gambling. However, the main aim of the game is to get high-value players into casinos and playing regularly. Here are some of the most popular casino games available:

Slots
Slot machines are the most common form of online casino gaming and the most popular. They allow users to place their bets on matching symbols in multiple lines.
Unlike more traditional, real-world slot machines, virtual slots give players the chance to win multiple times each spin, with symbols being matched diagonally as well as horizontally. The result is bigger bets and more chances for affiliates to profit. However, it also means more chances for the gambler to win.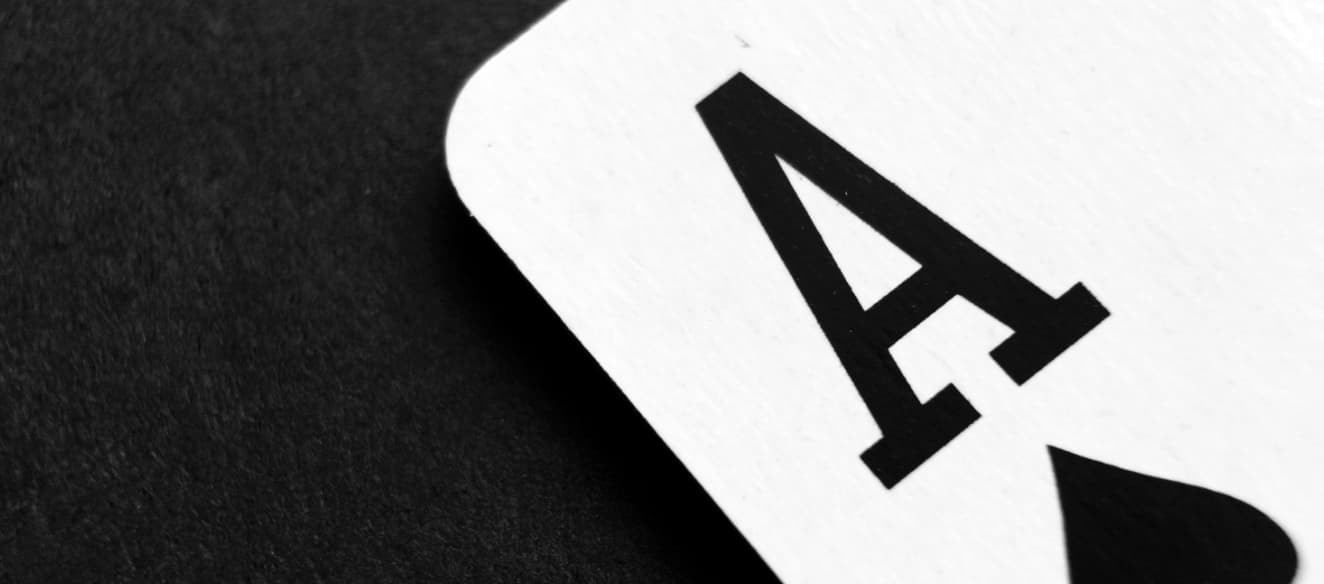 Poker
Poker sites are really popular with professional gamblers and players will often play multiple tables at the same time. The stakes can be really high, however, professionals will obviously try to earn more than they lose.
Poker room sites that allow you to play the online version of poker. The only significant difference is that the user can play more than at the same table.

Betting Sites
Betting sites are becoming increasingly popular, especially since the growth of fixed match betting which allows people to use free betting offers to generate additional income. This can make it trickier for affiliates to earn money from long-term players, but is much better when it comes to CPL campaigns. People are constantly on the lookout for ways to get free bets, so this can be a really lucrative market, but it comes with a lot of competition.
Casino Commission Types
Casino has a diverse range of options when it comes to commission models, making it great for testing out different campaign types.
CPL
CPL campaigns for casinos usually involve getting people to sign up for casinos, without requiring a payment. However, affiliates need to provide steady high-quality traffic, often with at least 10% of their leads making deposits.
Most casino CPL offers payout around $10 per sign up, and if those visitors don't go on to deposit and play, the casino will lose money, hence the need to have good quality traffic that converts.
CPA
CPA casino offers usually require people to make a deposit on the platform to fire the conversion. The minimum deposit requirement will vary depending on the advertiser, but it usually ranges from between $10 and $20.
CPA payouts can be considerably higher than the initial deposit, around about the $200 mark. This is because people who place a minimum deposit are expected to generate repeat custom. Advertisers will check on the status of each visitor who deposits to ensure that they are spending and playing. If they aren't, then the advertiser may not pay for the CPA. Therefore, if you run CPA casino offers, you need to ensure that you are sending high-quality traffic.
RevShare
RevShare, or Revenue Share, is a commission model that allows you to earn from the lifetime profits of the active visitors you send. It can be highly profitable, however, it comes with a big risk.
Advertisers who run RevShare offers share the long-term profits of the visitors you bring, but they also share the losses. Therefore, it's possible to lose money from visitors. If you are interested in running revshare offers, then be sure that you understand the risks and know exactly how the model works.
With RevShare, it's also worth noting that you have no control over the visitors you bring when they enter the advertiser side. Therefore, you are at the mercy of the advertiser when it comes to making money. You need to trust that they will pay when your visitor incurs losses.
If you have a visitor that is making you regular income, don't be too surprised if they disappear or get switched. It's a problem in the industry and it happens all the time and there's nothing you can do about it.
The safest way to run offers is always through a trusted network as they will always try to defend your profits whenever possible. They can talk to the advertiser directly and have a vested interest in keeping affiliates happy.
Insider Information
In CPL campaigns, if the player value is low i.e. there are not many depositors among the registered users, then the casino might decrease the payout or offer CPA or RevShare as an alternative.
In CPA campaigns, if the visitors you bring don't make large deposits, then the advertiser may not pay for the CPA or decrease the CPA amount. Alternatively, some casino may even offer to work on RevShare if there is a consistent low player value
Which model should you choose?
Both CPL and CPA are good for people getting started in casino offers, whereas RevShare is better to try out when you are already established in the vertical.
CPL has a lower payout, however, because people don't have to pay to register, then you'll have more conversions than with the CPA model. However, in order to make it worthwhile for the advertiser, a certain percentage of the leads you bring will have to convert. However, advertisers don't often reveal this information. The trouble with this is that it means you can't be sure if you'd be making more money from CPA than you would from CPL.
In order to choose between CPL and CPA then it's highly recommended that you split-test both to see which is more profitable for your traffic source. Most casino offers have both CPA and CPL available for you to test.
Getting Started
When it comes to running casino offers it's worth taking some time to learn about online gambling and how it works. You'll also want to understand your target audience and what they are looking for, plus the top traffic sources to get people flowing in.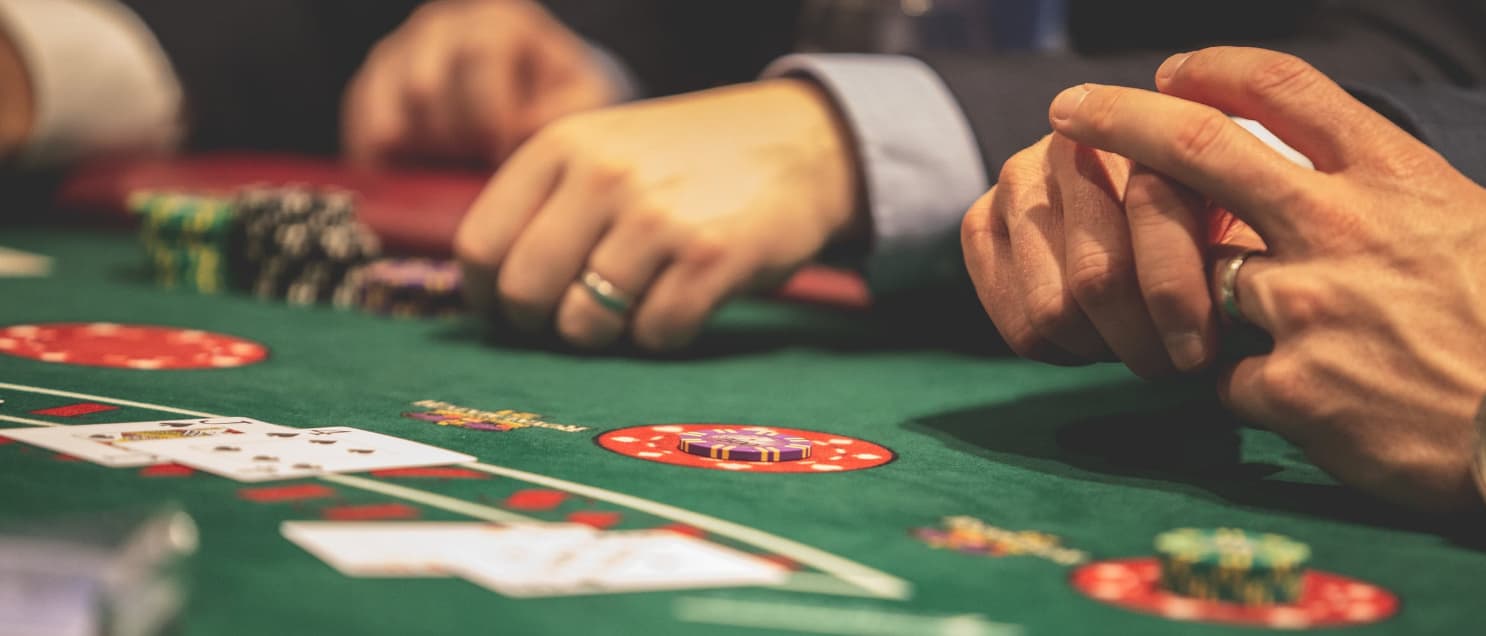 The Mindset of the Gambler
The adage "you've got to spend money to make money" is especially true for the online gaming industry. Professional players play the long game, and they know that consistency is the key to success and recouping any losses they might have incurred. However, depending on your commission type, going for seasoned gamblers might not be the most profitable tactic, as in the long run, they are aiming to make more than they lose. Therefore, if you're trying to pull professional players into your RevShare net, you might get a nasty surprise.
The best bet, when it comes to profiting from casinos, is to pull in the thrill seekers. The people who love taking risks and can afford to lose money just for the enjoyment of playing. These guys love a good promotional offer, and the sight of 200 free spins and a 250% bonus will entice them your way.
A great thing about these guys is that they will often try different things out so you can keep promoting fresh offers. Be aware though, professionals also like these deals as they know how to play them to their advantage.
If you want to play things a little safer, then opt for CPA and CPL offers when getting started.
Traffic Sources
NB: All practices described here are purely examples of those used in the industry and we do not endorse or condone their use.
Facebook
Facebook places restrictions on casino offers, but they aren't technically banned. That being said, it's pretty much impossible to get them running in plain sight and, because of the restrictions placed on them, even if you did get one running, it probably wouldn't be successful.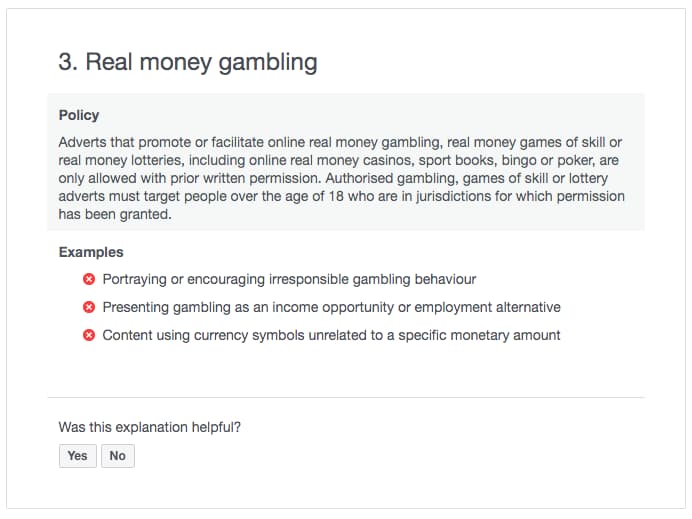 Affiliates who run casino offers on Facebook usually use cloaking methods to hide their campaigns or set up multiple accounts to pump and dump those that get banned. Another alternative is to use chatbots to give advice or gather email leads. There are currently new restrictions being placed on chat bots regarding how and when they can interact with customers, however, they are still good for lead generation and immediate interactions.
Messaging Platforms
Messenger apps like WhatsApp and Telegram can be great sources of traffic for casino offers. They allow you to invite people to join groups where they have a shared interest in gambling. You can then promote your offers to the people in those groups.
To get people more engaged you can even offer them tips and techniques to improve their skills while playing, and advertise exclusive casino deals whenever they become available.
Website Traffic
A lot of affiliates run casino blog and push their offers through them. If you can set up a clean website and funnel traffic through it, then this can be a really effective way to get conversions.
With this method, SEO and content will be key. There is a lot of competition, and this method will be the longest. However, casinos aren't going anywhere and it can pay off in the long run if you manage to build a captive audience.
Mailing
Email can still work really well for casino offers, especially if you offer your list regular updates and fresh deals. One of the great things about casino offers for mailers is that, if you source your list well, then you will be providing people with exactly what they are looking for, and are less likely to get blacklisted.
If you want to know what traffic sources are working well, then you can ask your affiliate manager and they'll point you in the right direction.
Seasonal offers
Unlike many verticals, casino often has some great seasonal offers for you to take advantage of. Easter, Christmas and New Year are the most popular, so be sure to check out the latest offers available a few weeks before big holidays so that you can get in early.
The Bottom Line
Casino is one of the hottest verticals and has some really great payouts. Plus, there's a captive audience out there who love trying out new games and receiving bonus offers. However, there's also a lot of competition and it can be tricky to break into.
If you're already an experienced affiliate marketer and looking to try something new, then talk to a member of our team.