As major businesses plan advertising boycotts, we thought we'd take a look at the alternatives, to see what's available and whether or not it's worth looking further afield for customers.
Twitter

What is it for?
Affiliate campaigns, targeting, promoting offers and brand awareness.
Advertising on Twitter is very similar to advertising on Facebook. You can precisely target your audience and get your sponsored posts in front of thousands of people quickly and easily.
Ad Policies to be aware of:
Twitter is infamous when it comes to personalities facing the ban hammer, and this can be a bit off-putting for many.
If you're advertising on the platform, the standard rules apply; no sex, no drugs, no violence.
However, there are some grey areas where affiliates can get caught out.
Click here to view Twitter's Ad Policy Guidelines
Financial Verticals are Largely Banned
Twitter has a blanket ban on advertising loans, payment methods, insurance and investment. Click here to view Twitter's financial advertising policies
Hashtag Appropriation
You've heard of cultural appropriation, now get ready for hashtag appropriation. Hashtag appropriation essentially means piggybacking off of trending hashtags. While this is allowed, it will often depend on the nature of the hashtag and the content of the post. Hashtag appropriation can not be used in advertising if the advert refers to 'a sensitive event or topic (e.g. deaths, natural/industrial disasters, violent attacks, civil disorder, etc.)'.
With the current Black Lives Matter trend, this is one area that a lot of marketers could easily find themselves accidentally breaching Twitter Ad Policy.
Click here to check the latest changes to Twitter's advertising policies.
YouTube

What is it for?
Building a brand image, gaining trust and offering links. Plus, monetised videos generate steady revenue based on viewership.
YouTube is a very different beast when it comes to sourcing traffic and unless you're prepared to invest time, money and talent into creating videos people want to watch, then it's a very difficult source to break into. That being said, it's also one of the easiest ways to get started with affiliate marketing.
YouTube's average pay rate is between $0.01 and $0.03 per ad view, meaning a YouTuber can average around $18 per 1,000 ad views or $3 to $5 per 1,000 video views. As you can imagine, it takes a lot of time and effort to build an audience and gain consistent views, however, it can pay off in the long run.
One of the great things about YouTube is that you can also advertise your affiliate links in video descriptions. Therefore, if you have a review site, you can really sell the products you're advertising to your viewers and increase traffic flow to your offers.
For affiliates who want to create quick campaigns, run multiple offers, test and scale then YouTube is not a great traffic source. However, if you want to create a trusted brand that links people to products and gets paid through advertising then, YouTube is amazing. It just depends on how you model your business.
Click here to view YouTube's Ad Platform
Instagram

What is it best for?
Brand awareness for local businesses and E-shops.
Instagram isn't exactly an alternative to Facebook as it's owned by Facebook, but it does provide a different user experience and is great for getting people to visit real-world locations and E-shops.
Instagram is all about posting great pictures which get people excited about what you have to offer. However, because of the number of people who like to take pictures of the places they visit.
With sponsored posts, you can target people around the world and put your content in front of them. Paid traffic is more effective for affiliate marketing than trying to build up followers and send them to your offers. The reason for this is that paid ads on Instagram enable you to link directly to sites outside the network, whereas regular posts don't allow links. The only way to funnel organic traffic is to put a link in your bio at the top of your profile and direct people to click it.
Instagram is a good additional traffic source, but it's not great as a primary source. In other words, if you have a business or affiliate marketing site, then being present on Instagram is great for showcasing what you have and building trust, but it most likely won't be where you will make the most conversions.
Reddit

What is it for?
Highly targeted niche offers and organic traffic
Reddit has the potential to be a great platform for affiliates to advertise on as it's not as restrictive Facebook and Twitter and allows you to target by vertical. However, the Reddit user base is largely anti-advertising, so you'll have to work harder to get conversions. When it comes to advertising on Reddit, it's best to think small.
If you want to build an audience organically, then Reddit is a great place to do that, as you can engage directly in discussions with people on specific topics. If you're an expert in the area where you are promoting your offers, then you can start conversations, answer questions and build relationships and trust. All of this will help you to gain a following and drive traffic.
Reddit has an awesome feature tucked away on the Reddit Ads forum page. Here, you will find people asking all kinds of ad-related questions. The bonus here is that they are answered by the people managing the ads for the site, which can give you great insights into what's allowed and what's not.
Visit Reddit Ads Platform here
Snapchat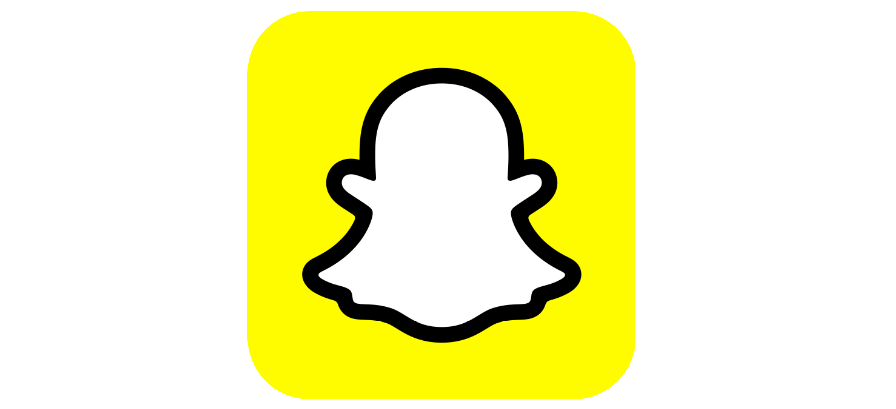 What is it for?
CTA on video ads for landing pages or brand Awareness for local businesses through filters.
If you're an affiliate marketer looking for an ad platform for direct sales, then Snapchat video ads can be pretty good. They are similar to Instagram story ads and allow you to create a simple video with a call to action. Your CTA can let people do one of four things:
App Install
Visit Webpage
View long-form video
Text or call direct
If you're thinking of getting traffic from Snapchat as an affiliate marketer, then this option is the way to go.
Snapchat Filters
When it comes to Snapchat filters, they are too restrictive for affiliates. Not so much because of their advertising policies but because of their options.
Snapchat allows targeted filters based on location. In other words, if you want to promote your shop/brand in a specific area, you can create a Snapchat filter that works in that area. The trouble is, you can't really get people to go anywhere from the filters.
Here are a few of the things you can't do with Snapchat filters:
No clickable links / URLs
No listing websites, Snapchat IDs or additional contact information on your filter
No Snapchat Ghost Codes, or FB Messenger Codes
So what are Snapchat filters for? Essentially they are for brand awareness. If you create a fun filter and people use it to take selfies and share, then it promotes your brand image. However, it doesn't translate well to affiliate marketing as the options for direct sales simply aren't there.
Something else to know about Snapchat advertising is the cost model. By now you've probably heard of CPC, CPA, PPC, PPL, CPL etc. Well, Snapchat uses CPDPSF…
Luckily, it's not as tricky as it looks. Because Snapchat allows you to target based on GEO location, they also charge based on area, with advertising filters starting out at $5 per hour for 20k square feet. The method of working out how much your ad will cost is, therefore CPDPSF or Cost Per Day Per Square Foot.
Ad Guidelines
Snapchat allows casino and financial advertisements, providing they are compliant, transparent and respect the laws of the targeted area.
You can check all of SnapChat's Ad Policy Guidelines here
LINE

What is it for?
Campaigns across verticals, particularly in the Asian markets, but gaining ground in western GEOs too.
This is definitely one traffic source to watch.
LINE is a little bit of everything all rolled into one and it's a growing platform on the Asian market. Plus, it's not Chinese!
LINE is like Facebook, Instagram, Whatsapp and SnapChat all rolled into one and has more than one billion ad views per month.
One of the best features of LINE is the targeting. You can create a business page and then set ad targets across a great range of options including Region, Gender, Age, OS, Interest, and Audience. Plus, you can even create lookalike audiences and re-target!
Another great feature is that there are far fewer restrictions than on other platforms. The LINE ad policy far more vague than Facebook or Twitter, and allows you to advertise so long as what you advertise follows that law in the country you're targeting and doesn't contain 'dishonorable' images or practices.
Check all of the LINE ad policy guidelines here