Are you trying to create eye-catching ads but don't know where to get images from? Maybe you're looking for tools that make editing them super easy? We've got you covered! Here's a rundown of our favourite beginner-friendly sites and tools for sourcing and editing images.
Top Free Stock Image Sites
Free things are always good, but finding a decent variety of free images to test out in your campaigns can be tricky. Luckily, there are plenty of sites that offer free, high-quality images. 
Note, that while these sites offer free images, they also give you the option of giving some money to the creators. If you find artists that you are going to use regularly, then it's always good to give something back. Plus, some sites allow you to hire photographers. So if you get working creatives, then consider getting some unique work to your specifications.

Here are some of our favourite free stock image sites: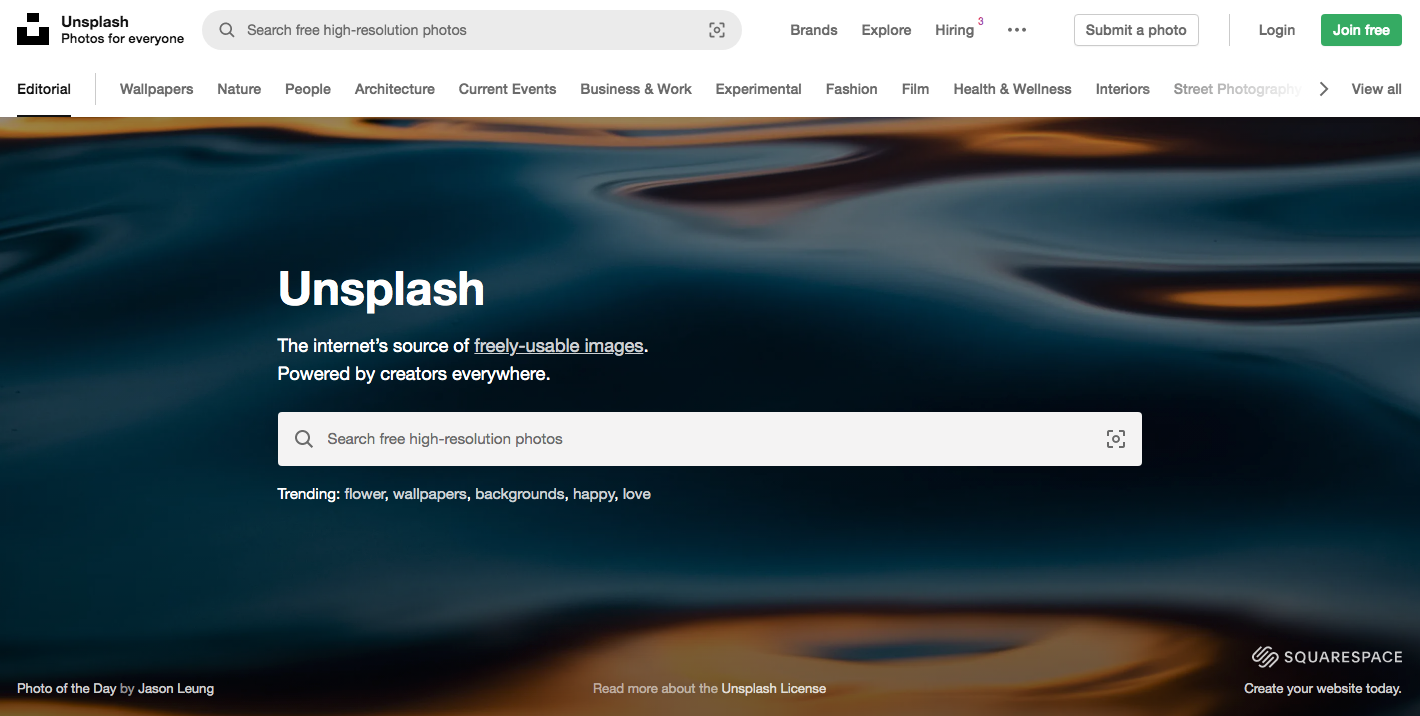 Unsplash has thousands of contributors, so there's sure to be something for everyone. They also showcase popular photographers and allow you to hire them directly. You can even search photographers by their specialist subject matter, allowing you to find artists working directly in your niche. 
All of Unsplash's images have free commercial and non-commercial licenses, so you are not legally obliged to credit the artists. Although, in instances where you can such as blog posts, it's always good to give credit. Click here to see the full image license agreement.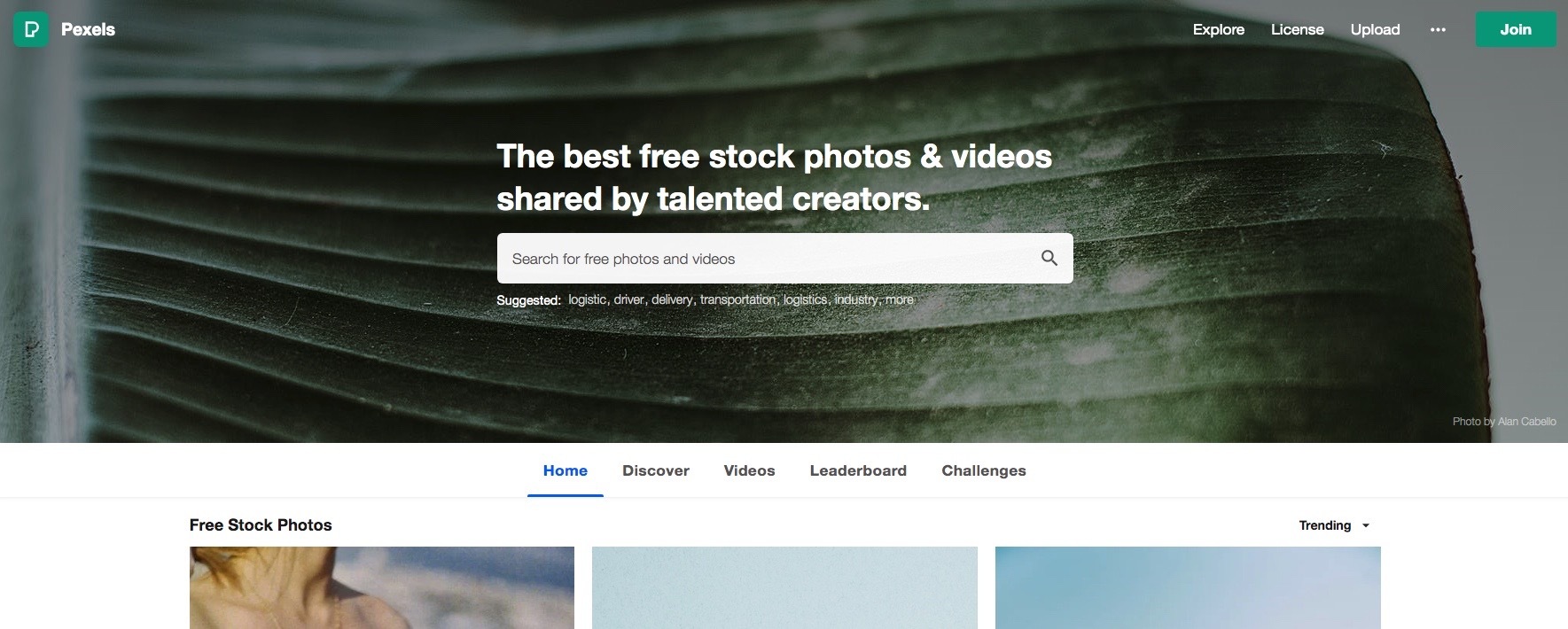 Pexels is a little more limited in terms of the number of images available, however, they have the same licensing as Unsplash, plus they have videos. 
Pexels have really high-quality images, and though more limited than the other sites on this list, they still have plenty of images and videos to choose from. 
Click here to see the full image license agreement.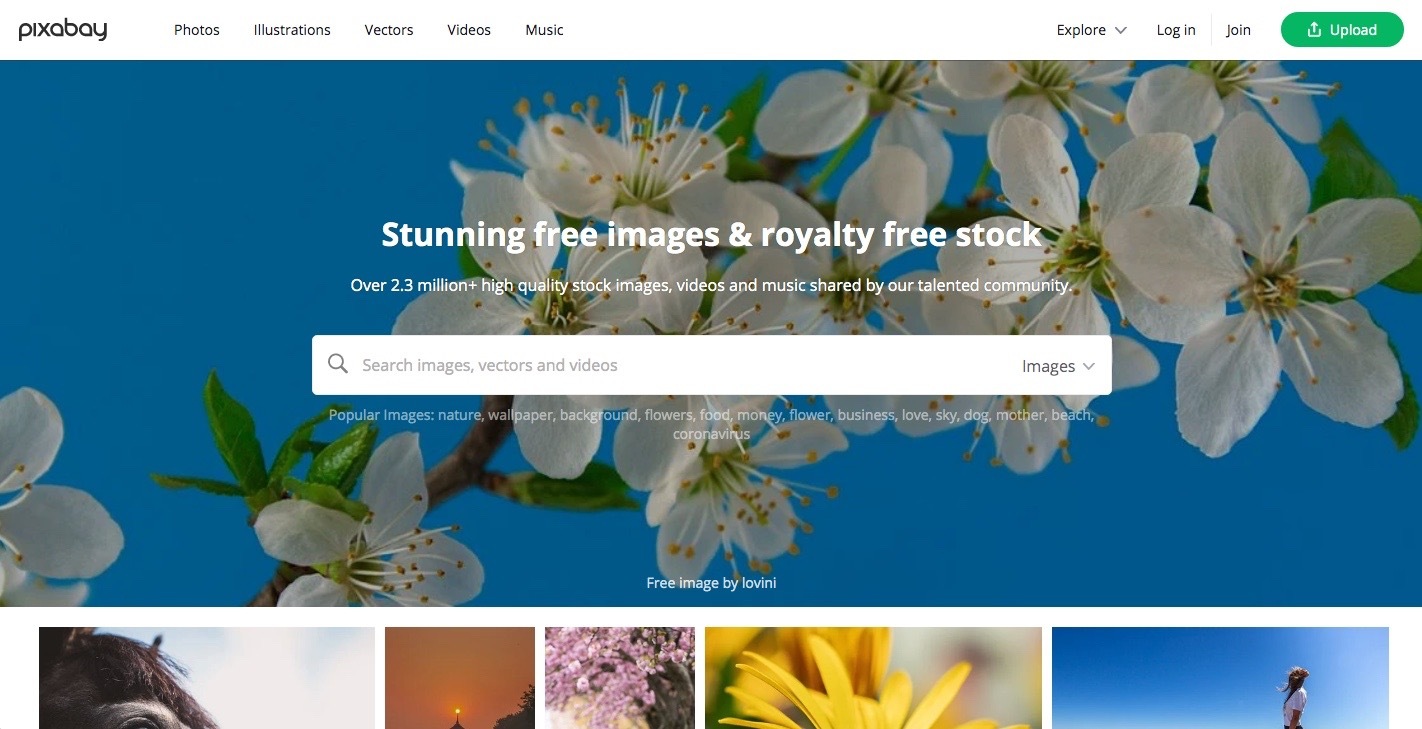 Pixabay offers a really good range of images. It's not as content creator oriented, so you can't hire directly from the site. However, each creator can set up their own profile and link to their social media accounts. 
One of the great things about Pixabay is that they also provide free stock illustrations and videos, which is really helpful if you're testing out different media in your campaigns. 
You should be a bit more careful when using images from Pixabay, especially images of people. 
Photos of people taken from Pixabay should not be altered to 'portray identifiable people in a bad light or in a way that is offensive.' This is quite vague, so it's worth being very cautious. Similarly, you should not use 'images with identifiable brands to create a misleading association with a product or service.' Click here to see the full image license agreement.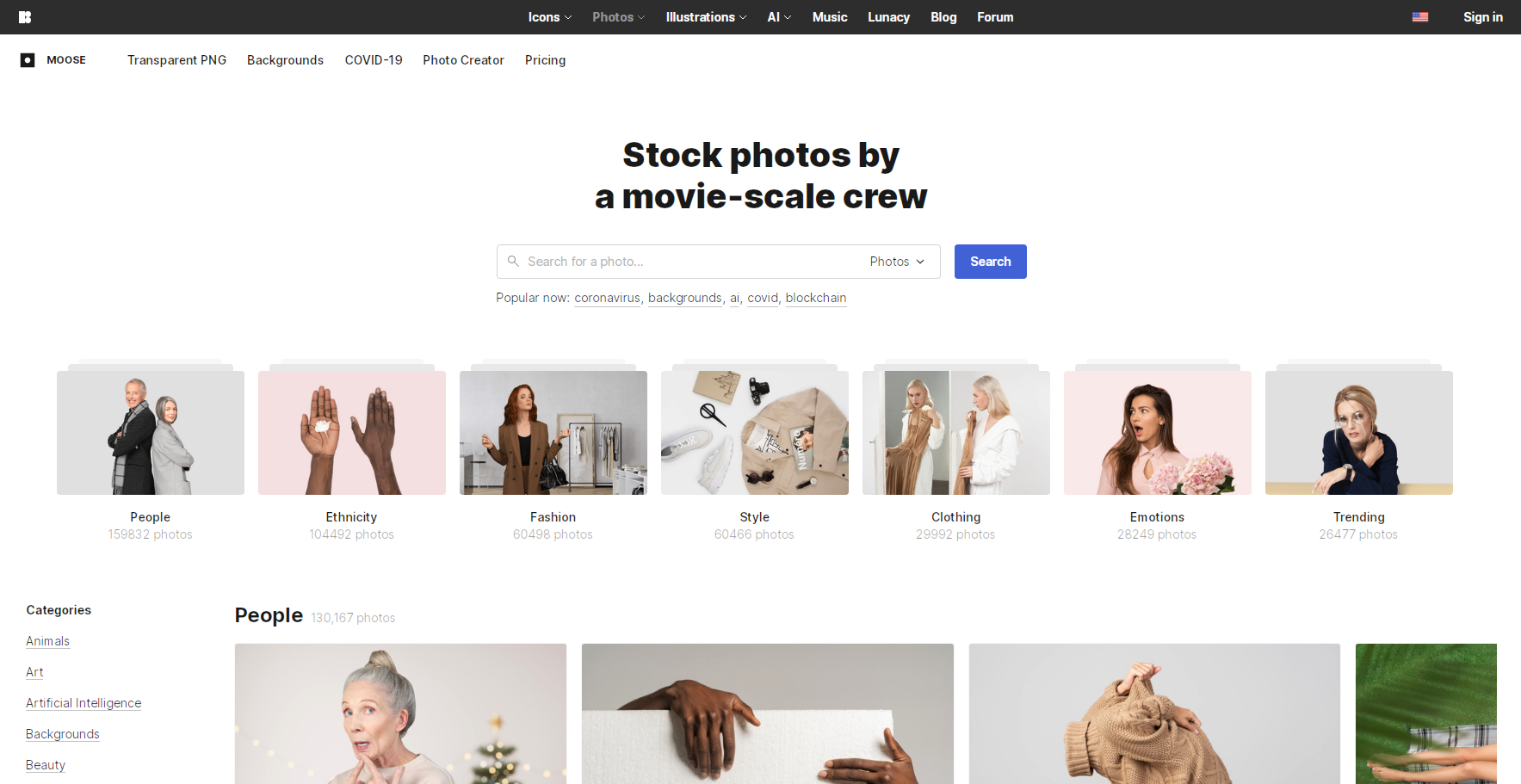 Icons8 is a bit of a wild card, but an impressive one nevertheless. They offer the whole package across a range of services including stock images, illustrations, editing tools, music maker for videos, website icons and even AI generated images. So this is one site that you can spend hours on, testing and discovering new things.  
They offer a stock image service called Moose, where you can get stock images that will resonate with a 'woke' audience. So, if you're looking for an eclectic array of LGBTQ+ stock then this is the site for you. If not, then try some of their other services, you won't be disappointed.
Click here to see the free and paid license agreements.
Top Paid Stock Image Sites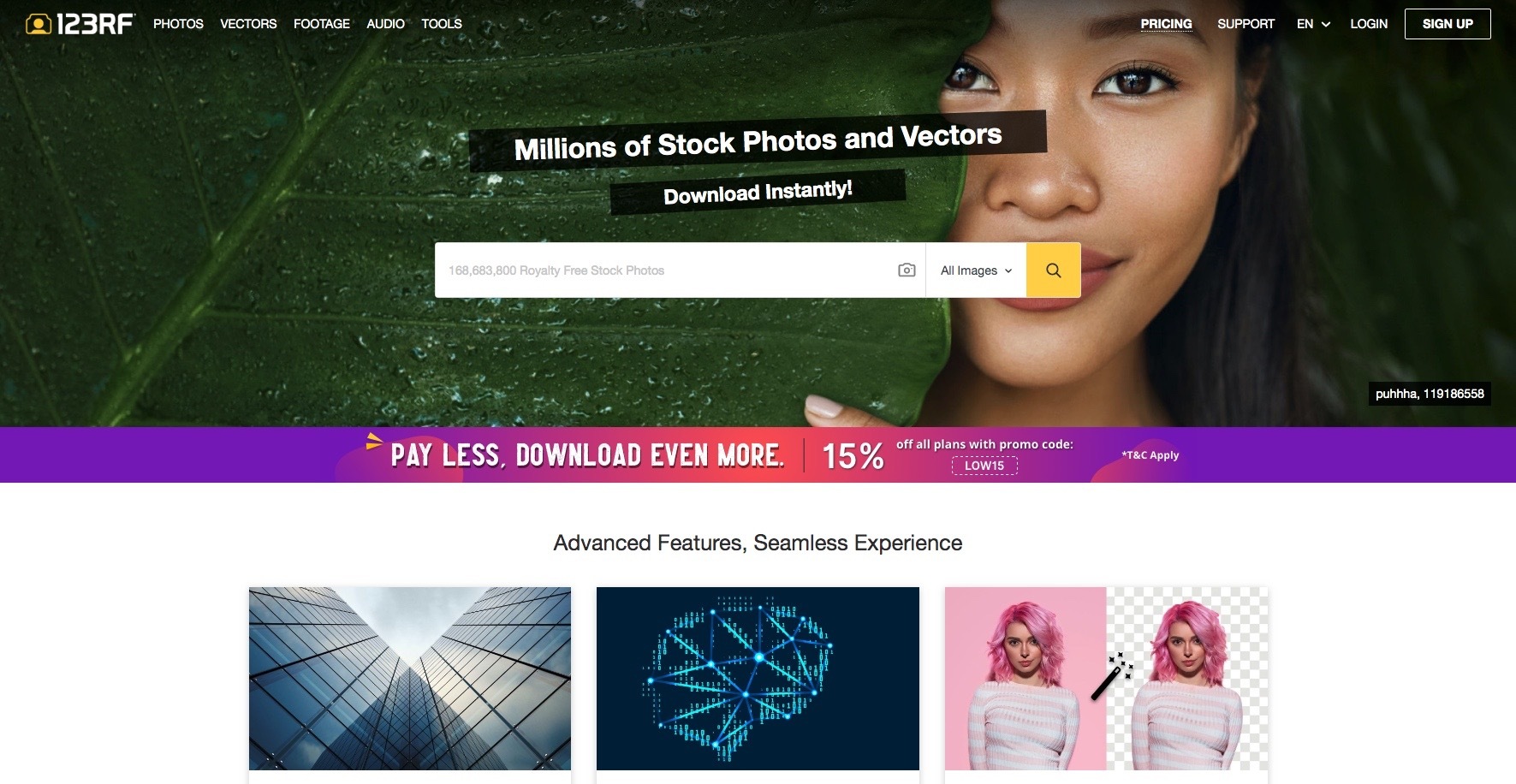 123rf has a mammoth amount of stock images at your disposal. They also offer the ability to pay for a set number of images daily and you can choose the type of image you want, including .svg. This is really useful if you want to advertise across multiple ad formats. 
With over 300,000 contributors and 90,000 uploads a day, you definitely won't run out of material. The licensing is a bit more complex for the site, so go to their license page to see what you can and can't do with the images you purchase.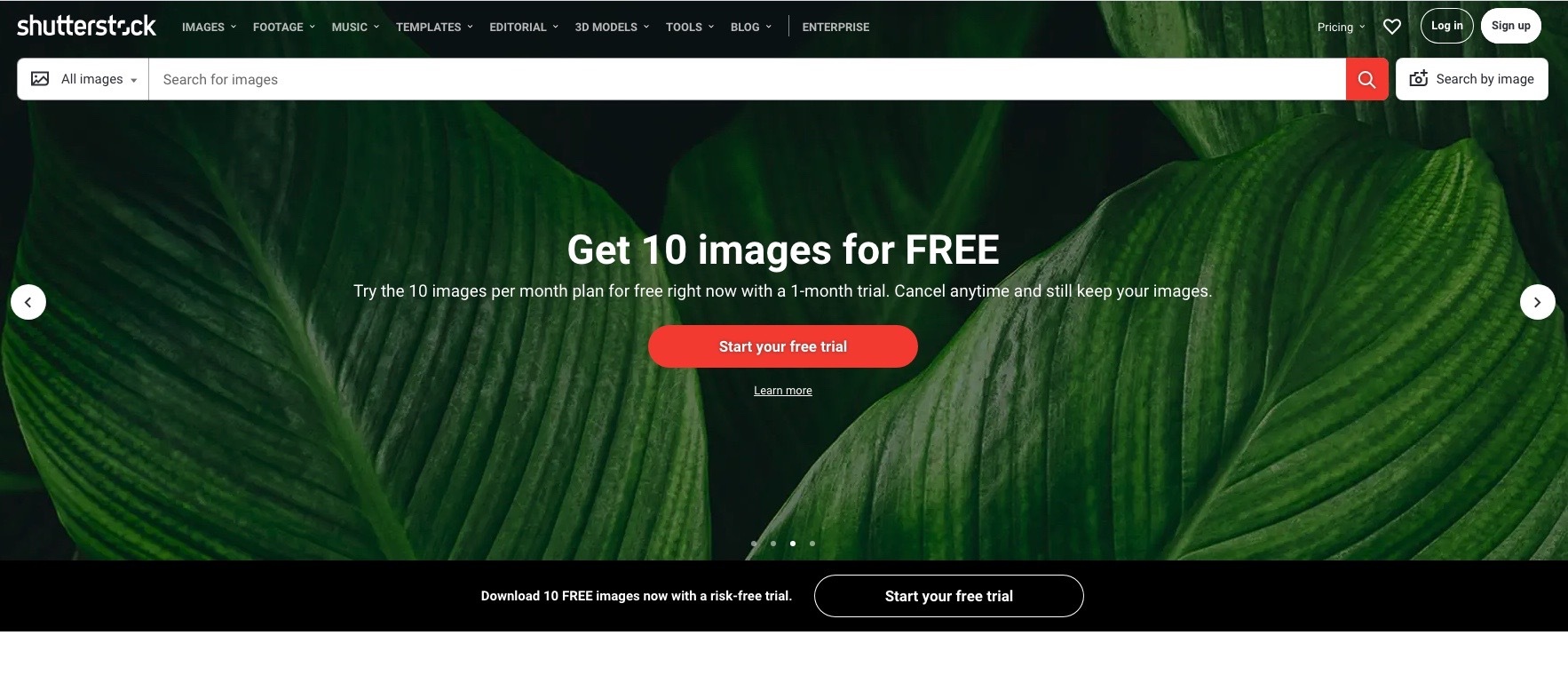 You've probably already heard of Shutterstock as it's one of the biggest stock image companies in the world. It's roughly double the size of 123rf! However, it's also roughly double the price. Both have similar features, such as reverse image search and search by theme. The main difference being the number of images and creators you have access to. 
Free Editing Tools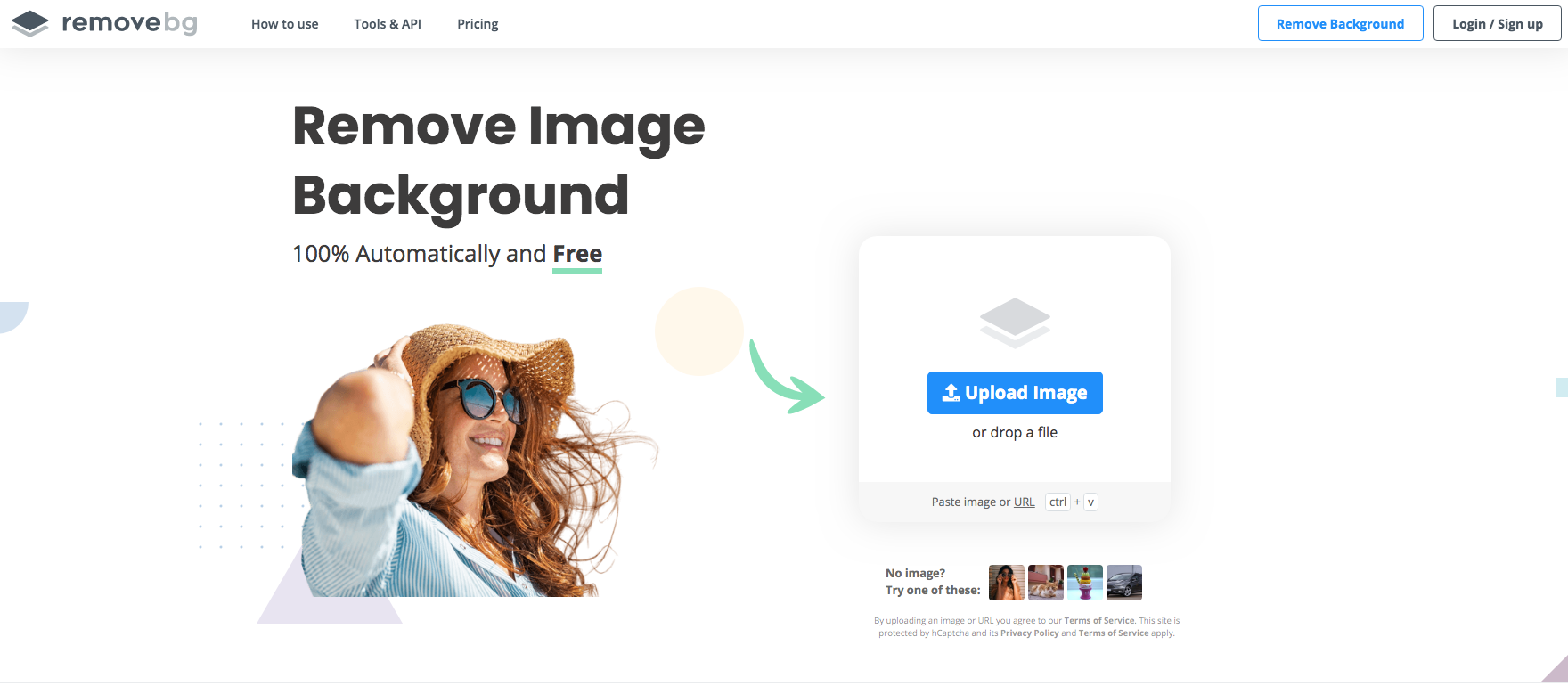 Remove bg is a really simple-to-use tool for removing backgrounds and the results are really impressive. Simply upload your image, and Remove bg will remove the background. If the results aren't 100% then you can quickly erase or fill in any areas that were wrong.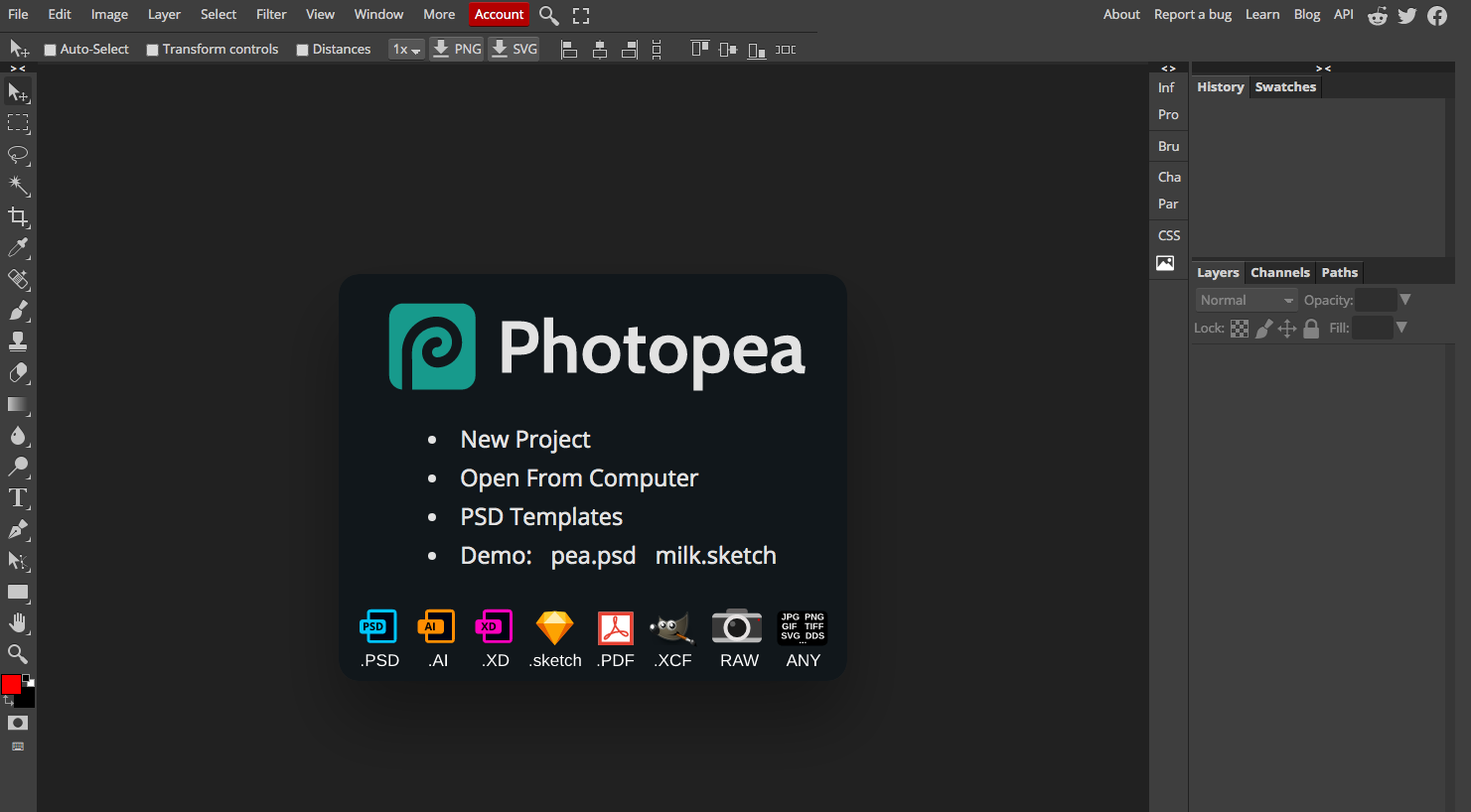 Photopea is a 100% online editing suite that allows you to edit your images as you would in Photoshop. If you've got decent editing skills, then there's a lot to love about Photopea, and it will let you handle more complex tasks. However, it's also suitable for beginners who just want to edit images quickly and effectively. Although you may need to use some tutorials to help you get acquainted.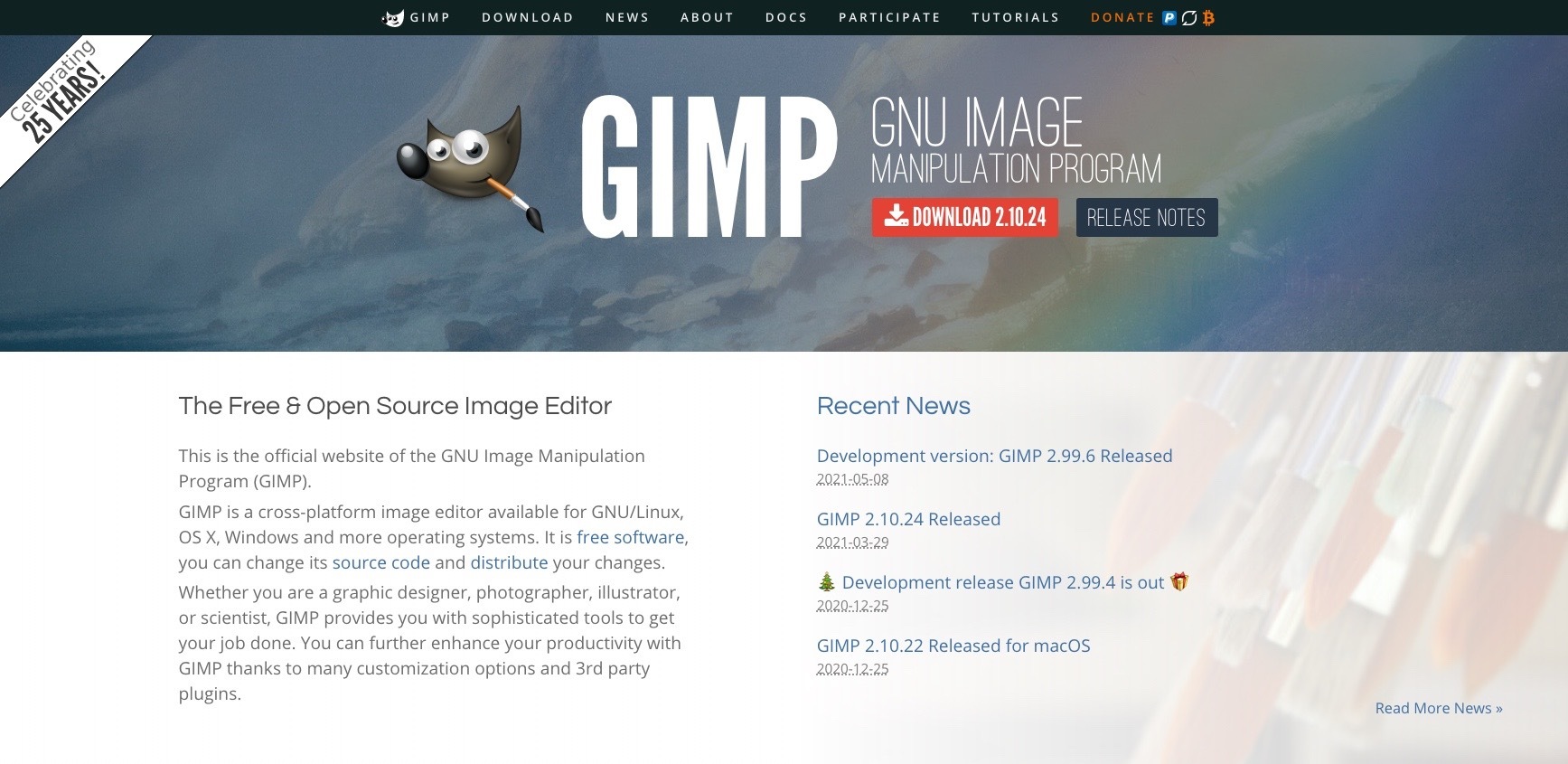 GIMP is a free download that rivals Photoshop. It's used by professionals and can allow you to edit to high-standards. However, it takes a while to learn the ropes and if you aren't planning on spending a huge amount of time editing, then this might not be the tool for you.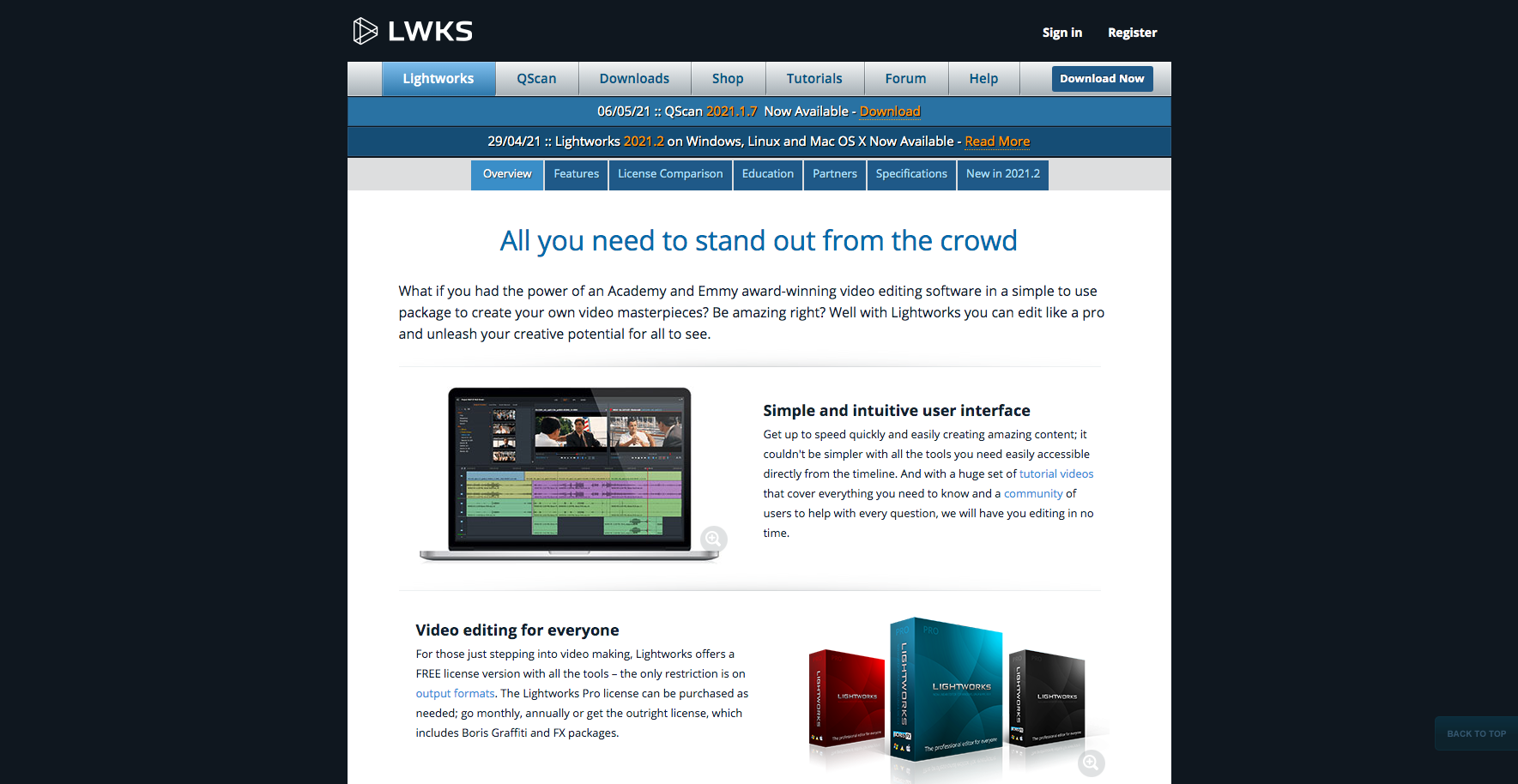 Lightworks is an incredible video editing tool that is free to download and use. Although there is also a paid Pro version, but you probably won't need that unless you're creating feature-length films. Speaking of which, if you want an idea of what lightworks can do in terms of video editing, then check out Pulp Fiction! 

Lightworks have a ton of video tutorials and the software is both beginner and professional-friendly.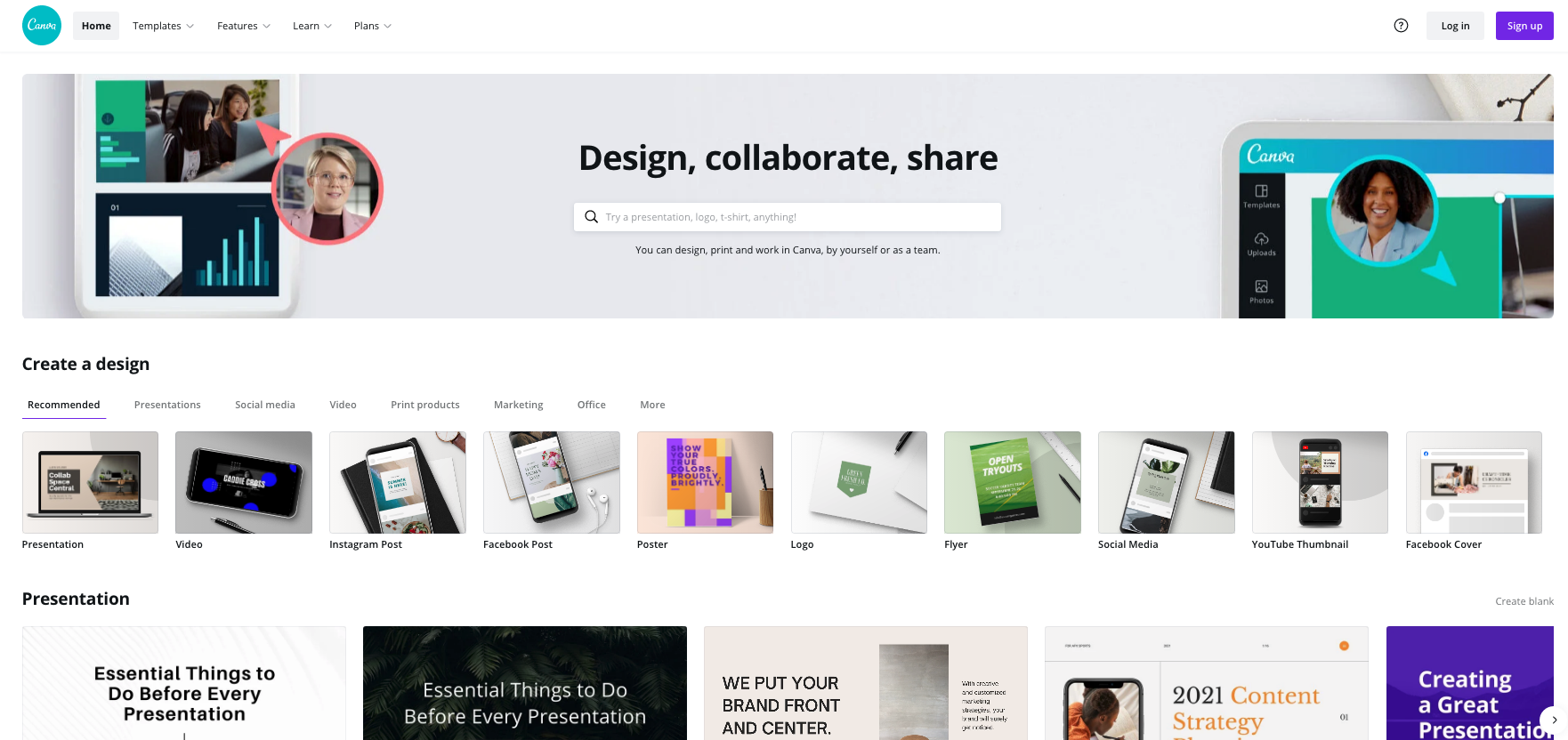 If you aren't already using Canva for your campaigns then you should probably start now. You can create templates for sets of images and quickly and easily generate Ad Sets. With the free version you can uploads thousands of images, and have as many sets as you like. However, if you want access to their extensive library of onsite images, then you'll have to go pro. But at just $100 for a year's subscription, it's well worth the money. 
Think we've missed something from our list? Then let us know and we'll check it out.