In this article, we'll take you step-by-step through all of the stages it takes to build your own SEO-friendly website. From planning to finished product, you can use this guide to help you build the site you want.
Looking to drive organic and paid traffic through a personal website? Here's our step-by-step guide to setting up an SEO-friendly site.
Part 1 - Planning
The first step to creating anything, whether it's a website, ebook or blog post should always be planning. In the planning stage, you need to work out what you want and hash out a rough idea of how you want to achieve it. It's important to cover all of the details, however, it's equally important not to get too bogged down in details. 
There are a couple of key reasons people fail to achieve their goals. One, is that they fail to plan. Remember, if you fail to prepare then prepare to fail. The second is that they overthink and overplan, making the task look way more difficult than it actually is. 
In the planning stage, there are some things you should focus on and a lot that you shouldn't. Here's what you should cover in the planning stage:
Goals
Competition
Audience
Content Strategy
Domain Name
Understanding and Defining your Goals 
Your entire reason for building a website should be to achieve a goal or goals. Therefore, it's important to know what your goals are before you get started. Don't worry, you don't have to know every aspect of your goal in detail as you should spend time optimizing your website in the future as you discover what works well and what doesn't. However, you should know what you want visitors to do after they land on your site. 
Goals don't have to be difficult, in fact, you should try to keep them as simple as possible. For example, you want people to buy things, to download something, to spend time on your site etc. All of these goals require different approaches and they will dictate how you develop your site. 
Researching your Competition
The chances are that website and business you want already exists, or at least something very similar. Therefore, search around and look at who your competitors are and what they are doing. Test out their websites and find things that you like and dislike. This will provide you with great inspiration for your own website. 
Whilst you're researching, make a list of all of the sites you looked at, as it's good to go back and check later on. Plus, there may be some opportunities to link-build later on. 
When you're looking at competitor sites, dig deep and see if they have any flaws. Look out for broken links, dead-ends and confusing flows. You can run a quick SEO audit using Chrome's handy Lighthouse tool.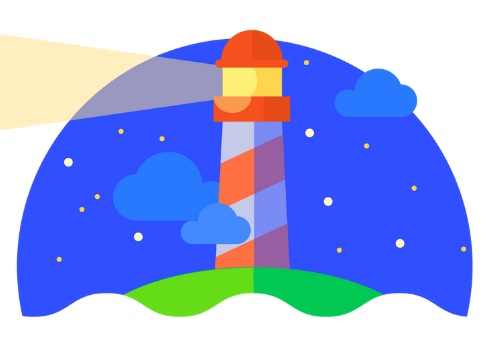 Uncovering your Audience
When you first start out, it's important to have a rough idea of who you want to target. However, you should maintain a broad enough appeal that you are able to discover new potential customers. Therefore, unless you are targeting a very specific niche audience, ensure that you allow some room for manoeuver.  
You can look at who your competitors are targeting, and try to work out if there are any audiences they are missing out on. This will help to give you a better idea of where you might find profitable segments. 
Appealing to specific genders, ages, income types etc is great later on, but if you try to do it right at the beginning then you could miss out on more profitable audiences. Plus, if you start broad, there's nothing to stop you targeting multiple different audiences later on. 
Content Strategy
Content is another aspect that will evolve as you go, but it's good to have a rough idea of the type of content you want to produce. 
If you are an affiliate marketer, then you may want to try news and reviews. Or perhaps you want to sell your own courses, in which case, you probably want how-to guides, e-books and sign up sheets. An E-shop will be different again, as you might want to show people a product and have them buy it. 
Whatever the content is, it should be linked directly to your goals, so try to establish which content strategy will work best for you. Once again, it's a good idea to take a look at what your competition is doing.   
Choosing the Right Domain Name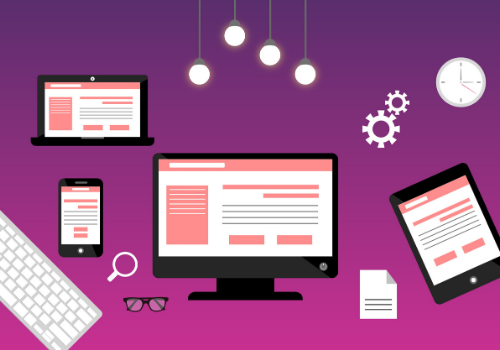 Your domain name may or may not be important, it really depends on the type of site that you want to build. To determine whether or not it matters for your website, check out our article How Important are Domain Names for Your Business?
The perfect domain name will probably be either unavailable or unaffordable, so try to think outside of the box when choosing. You'll find it difficult to find domain names consisting of just one word, unless it's made up. However, there are plenty with a mix of 2 words that are affordable. If you're looking for domain names, try out Lean Domain Search.
Part 2 - Designing your Site
Depending on how you are building your site, there will be 100s of different layouts and designs to choose from. However, an abundance of choice can get a little confusing. If you've covered all of the bases in part one, then you should have a better idea of what you're looking for. Now, you just need a design that allows you to fulfil your goals. 
Content Management System - CMS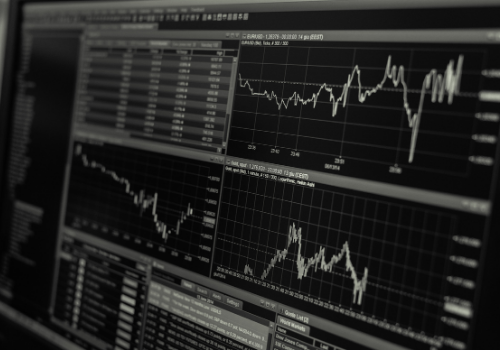 If you're using a page builder to build your website or a third-party software application to fulfil a function, you should check the reviews out to make sure that they are coded well. If you read reports of slow-load times or multiple bugs, then try to find other options, as these things can lead you into problems later on. 
When it comes to choosing a CMS, then you want something lightweight. If there's too much code slowing your load time then you'll have an increased bounce rate. For more information about bounce rates, check out our article Google Analytics and Bounce Rates: How to Analyse your Site's Performance.
You might be drawn in by site examples that have loads of big, shiny images but just remember, the flashier a site is, the slower it will load. Therefore, consider what you actually need and try not to get distracted. 
Navigation
When designing your site, you should start as simply as possible as every additional layer comes with additional routes through which visitors can travel and ultimately get lost. This might not seem too problematic at the outset, but look at it like this. 
If you have a website that has a minimum of 2 links to new pages on every page, then 1 page will lead to 2 new pages, 2 to 4, 4 to 8, 8 to 16 and by the time you get to 35 you'll be linking 1225 pages. Taking care of that many links is a mammoth task, therefore, you should plan carefully and guide visitors with clear calls to action, so that they know exactly where to go and what to do. 
The example above is how you lead people down dead-ends very quickly, but it's fairly simple not to. Good websites will use clever designs and easy categorisation to allow visitors to navigate quickly and easily. Plus, not every page will require you to lead somewhere new, instead, they can all lead to the same place.  This will likely be true if you are trying to generate leads. 
If you want people to visit your site and read your content, then you'll have to spend time categorising it and building links between relevant articles. However, to begin with, it will be best to have a simple menu bar that lays out exactly where things are. 
Another thing to consider when designing your site, especially if you are using affiliate links, is whether you want links to open pages in the current tab, a new one, or in a new window. Usually, it's best to open a new tab or window, otherwise people are forced to leave your site, and they might not come back. 
Style
When it comes to style, it's easy to overdo it. If you're using a template then you have two when starting out. You can either choose a minimalist design and add to it, or a busy design and subtract from it. You may stumble upon a Goldilocks option that's perfect for you, but in general there will always be things you'll want to change. 
If you are planning on building the website yourself, with no other help, then you'll probably have to cut a few corners. This is because, unless you're a whizz at coding, typography, content writing, SEO, and graphic design, then you are going to have to favour your strengths. Therefore, use the knowledge that is available here, to at least get your site up and running. 
Here's a quick cheat sheet: 
Coding
Choose templates and software with good reviews. Read up on how they work and whether or not they are right for you. 
Consider whether you really need to use additional coding or are there other methods that will work just as well. 
Avoid doubling up on coding. If you choose an Email Service Provider to work with, stick with it. If you try to test out more than one then you can end up messing up your site's code. 
Read the instructions carefully and minimise mistakes.
Only do what the software says you can do. If you try to force a third-party program to do something it doesn't want to do, then it can cause real issues. The same is true for templates. For example, stick to the fonts they offer rather than trying to import new ones. 
Typography and Graphic Design
If you're using a template, then use the typography that caught your eye in the first place. If you don't, you'll waste a lot of time and effort. 
Scale down all of your images. You don't want HD images slowing your site down. Squoosh is a great app for doing that. 
Don't use too many images and don't use images as your background, it's not the 90s anymore. 
Choose a colour palette and stick to it. Colour codes are universal, so pick the exact colours you want and then don't change them. To generate quick colour palettes, check out Coolors. 
SEO and Content Writing
If you want people to be able to find your site organically, then SEO is important. Make sure you use relevant keywords, engaging headlines and simple text. 
Want to know what questions people are asking, then check out Answer the Public. It's a free tool that tells you exactly what questions people are asking, allowing you to use the key phrases to better answer them. 
Part 3 - Finalisation
It's not always easy to know when your site is ready for launch. In fact, when you're coming close to finishing, you can find yourself tinkering unnecessarily. Instead, what you should do is give yourself a checklist and, once you've crossed everything off, then you're ready to go. 
In fact, you don't even have to finish everything before you launch. If you have all of the pieces in place that you need for the site to function, then you can launch. No matter how much time you spend on the site before you launch it, there will always be improvements to be made that you'll only discover once your site is live.   
Launch Time! 
Once you're happy that your site works and fulfils its primary objectives, then you're ready to push it live and start welcoming traffic. 
One problem that sites have when they first launch is that Google has to find them in order to list them. This can take a little while. However, there is a way to speed this process up. To find out how, check out our article on How to Submit your Website to Google
Once your site is live, it's important to keep an eye on it and ensure that it's all running smoothly. To do this, you can enlist the help of diagnostic software. Sites like DareBoost and Screaming Frog are really good for this. They will crawl your site and tell you if you have broken links and missing assets etc. 
Your site won't be perfect when you first launch it, and you'll spend a lot of time in the future tweaking and optimising it, but then, that's the aim of the game. With enough persistence and a careful eye on your data, then you should be able to produce a winning site. Just be prepared that good things come to those who wait. 
One good way of finding out what's working and what's not with your site is to allow people to reach out to you and tell you. You can do this either through a form directly on your site, or via social media links. You can even reach out to other people in the community and ask them to write a review. They might spot things you've missed or give you ideas for how you could improve. 
Tools for Tracking Website Performance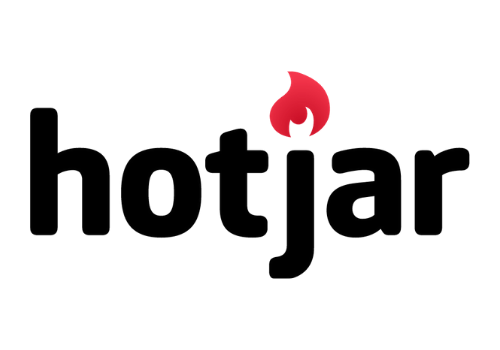 HotJar is a really cool tool that shows you where exactly people are clicking on your page. It can help you to see exactly how people are interacting and, more importantly, where and why they are getting stuck or lost.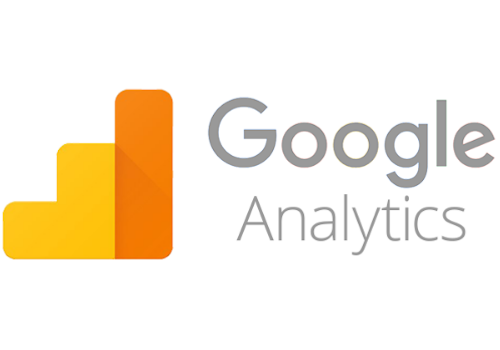 Google Analytics tracks visitor activities on your site such as session time, bounce rate, pages visited etc. It also enables you to see where traffic is coming from, allowing you to take advantage of new traffic sources.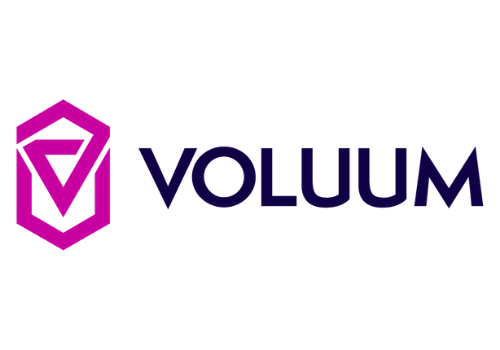 Voluum is a great tool for tracking advertising campaigns. It can help you optimize funnels used within your site so that you can convert visitors into customers. Plus, with our link, you can get a unique discount when you sign up.