Want to get continued sales from your traffic sources? Then you need to start generating leads. In this article, we'll show you everything you need to know about lead generation to start collecting leads of your own.
What is a Lead?
A lead is a potential buyer of a product or service that has expressed a verifiable interest. The most common example of this is people signing up to mailing lists. Websites often have sign up pages where people can fill in their details and subscribe to updates and newsletters. When a person enters their email address and agrees to receiving messages, they become a lead. They can then be sent offers and information about products in the hopes that they will become buyers.
What is Lead Generation?
Lead generation is the method by which you gather a database of potential buyers that can then be retargeted. There are 3 main steps to lead generation: Find potential buyers, get their attention and get them to sign up.
Lead generation is important in marketing because only people with a genuine interest in the products you're promoting will sign up, giving you a higher quality traffic source that you can nurture and convert into buyers.
Types of Lead Generation
There are a lot of different ways in which to generate leads. Here are a few of the most common examples.
Email Marketing
Collecting emails is the most common form of lead generation as it's relatively easy and allows for a lot of interaction with potential customers. It allows you to send out detailed advice, newsletters, updates and sales links directly to people's inboxes. Plus, you can create segmented lists to create highly targeted campaigns.
When it comes to generating an email list, you can either create your own or buy one. Generating your own leads will always be more effective, however, if you can buy a list of people who have expressed an interest in offers similar to yours, then it's a good place to start, as building your own will take a considerable amount of time, money and effort.
Facebook Tracking Pixels

Facebook allows you to use their tracking pixels on and off of their site to create leads based on specific actions. You can add pixels for pretty much any customer action, so it's a great way to build up leads.
With Facebook pixels, you can create lists of people who clicked on your ads, watched your videos, clicked on links on your site, added things to shopping baskets, made purchases etc. These are known as Custom Audiences, and once a person is part of one of your Custom Audiences, you'll be able to retarget them.
Facebook Blueprint course on Facebook Tracking Pixels
How to Generate Leads
As with any affiliate marketing campaign, you'll need to get the right people to the right place and then get them to commit an action. The good thing about lead generation is that it should be easier to get people to act as it doesn't cost them anything.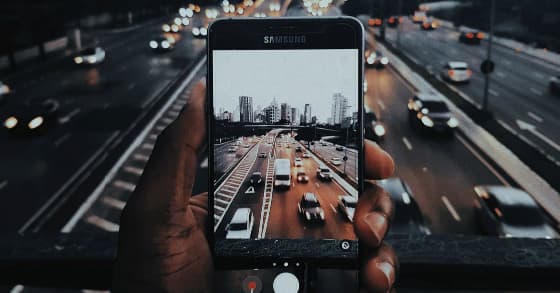 Whether you are running a CPL (Cost per Lead) offer for an affiliate network or trying to generate leads that you can market too later, the method is pretty much the same. The only difference will be what happens to the leads after.
If you are running a specific CPL offer for a network, then you'll get paid for the leads you acquire and that's the end of the story. If you're collecting leads for yourself, however, then it's just the beginning and you will need to start creating campaigns that then target your audience with offers related to their interests.
When it comes to generating leads, you first need to pick a traffic source. There are a lot out there, and it's usually a good idea to test a few.
Here are some example methods to get your ideas flowing!
Facebook, YouTube, Instagram and SEO using blogs
If you have a particular interest or expertise in a niche, then you can use your knowledge to gain people's trust and attention. If they like your content and are interested in what you have to say, then you can build leads and get a captive audience.
You can start by setting up a blog with detailed articles that answer people's questions. On your blog, you can then add a mailing list signup sheet offering regular updates and articles. You can then connect your site to social media and drive traffic to your site through organic and paid traffic.
It'll take a while to get the balance right and you should constantly optimise your pages and ads, but if you get everything into place and can give people the information they want, you will build up a follower base who will then be interested in what you have to say and trust your advice on the offers you are promoting.
What's more, if you target well on social media, and get people who are genuinely interested in reading your blog, then you'll get a low bounce rate, have people clicking on your links and through your site and subsequently boost your SEO score, enabling you to get more organic traffic for free. This can simultaneously increase your income and reduce your costs.
If you are planning on creating a long-term business model, then this method is great as it means you don't have to put all of your eggs in one basket. Facebook is notorious for taking down pages, even when people follow all of the rules, so it's good to have other ways of connecting with people.
Facebook Ads + Pre-lander + Landing Page
Sometimes less is more and if you're running a lead generation campaign to a specific network offer, then you'll need to keep it short and sweet. You'll want to generate interest as quickly as possible and then get them to sign up.
Facebook ads will allow you to get the highlights of your offer in front of thousands of people very quickly. The aim of the game then is to create an Ad that generates enough interest for them to click on it and get to the pre-lander.
The pre-lander is your time to shine. It just needs to be a single page that reflects the offer while also providing enough information to build trust and enough of a sales pitch to convince people to continue. Simple usually works better as people have short attention spans.
Think of the prelander as your logical step of explaining why they should sign up and then use a strong CTA to ensure they know exactly how to continue.
The final step will be the landing page, which will be provided by your affiliate network. Be sure to check for different versions which you can split test.
This method of generating leads is great if you want to boost short term earnings, however, it won't work long term and you'll have to create lots of campaigns and do a lot of testing as you probably won't build up a loyal customer base with this format.
The Bottom Line
There are two main ways of capitalizing on lead generation. You can either run CPL offers that you get from your affiliate network or you can collect your own leads that you can then send a wider variety of offers to. Both are great options and it's worth investing your time in long and short-term models to make the most out of affiliate marketing.